Many adults interested in orthodontic treatment are put off by the thought of conventional braces. Metal train-track-style bracket and wire braces are traditionally associated with lengthy treatment times, discomfort and difficulty in cleaning your teeth whilst wearing the device. Worst of all for many adult patients is the fact that these braces are very obvious.
Modern advances in orthodontics mean that traditional braces are more comfortable and easier to live with, but the fact they remain highly noticeable still puts patients off the idea of treatment. There is, however, another option. At our practices in Hampton and Twickenham, we are pleased to offer adult orthodontic treatment with Fastbraces®.
Fastbraces® Dental Treatment in Hampton
Fastbraces® are available with either traditional metal wires and brackets or, for those who want a less obvious solution, with tooth-coloured wires and clear brackets. While standard orthodontic treatment is two-phase, moving the crowns of the teeth then moving the roots, Fastbraces® enable movement of the roots and crowns from day one. This means that treatment times are often significantly shorter than with traditional braces. Depending on the type and amount of correction needed, typical treatment time with Fastbraces® is between three and 12 months.
The Fastbraces® system also uses a state-of-the-art heat-activated wire, which many patients report makes the treatment more comfortable. Shorter treatment times mean that patients do not experience as many difficulties with keeping their teeth clean as they do with traditional braces.
Unlike other fast orthodontic treatments, which concentrate only on the front teeth visible when you smile, Fastbraces® can be used to treat a wide range of orthodontic conditions. These include:
Crowded teeth
Overbite
Open bite
Crossbite
They are not suitable for severe bite or jaw joint problems, or for serious cases of overcrowding. However, they can treat a wide range of orthodontic conditions, and your suitability for treatment will be discussed at your initial orthodontic consultation.
Contact us for Fastbraces® in London
If you are keen to find out more about Fastbraces® in London, or would like to arrange an appointment at one of our dental studios to discuss your Fastbraces® requirements, please be sure to get in touch with our friendly and dedicated team. To do so, simply leave your details on our contact us page and we'll get back to you as quickly as we can. Alternatively, if you would prefer, you can call our team direct on 020 8941 3383 in Hampton or ring 020 8744 5353 to speak with a consultant at our Twickenham office. See how delighted some of our Fastbraces® patients were with their treatment in our testimonial videos below.
Patient Testimonials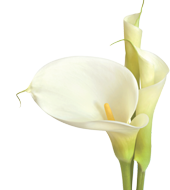 For the convenience of our patients we are also open on Saturday and Sundays at our Twickenham Practice. Click the button below to book your appointment.