Bad breath is a very common problem and there are many different causes. Some people find that they have bad breath all the time and there may be an underlying medical cause for that, such as throat, nose or lung infections and sinusitis, bronchitis or diabetes.
Dental Hygiene Services in Hampton
You can also suffer from bad breath if you have poor dental hygiene. Without regular brushing and flossing, bacteria and bits of food can get trapped in between your teeth, which release an unpleasant odour after some time. Another cause of bad breath is smoking. Bad breath is also caused or made worse by strong foods like garlic, onions and coffee.
Bad breath can be prevented by following a daily oral hygiene regime and cutting down on sugary foods and drinks. Regular trips to the hygienist will also ensure your plaque levels are kept under control.
Contact us for Fresh Breath Dentistry in Hampton
If you would like to undergo fresh breath dentistry in Twickenham and Hampton or want any further information about our dental hygienist services in the area and across London, don't hesitate to get in touch with our friendly and professional team. Give us a call on 0208941 3383 to speak to our consultants in Hampton or 020 8744 5353 to contact our Twickenham clinic. Alternatively, you can leave your details on our contact us page and we'll get back to you as quickly as possible.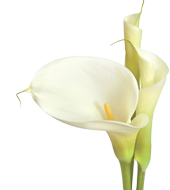 For the convenience of our patients we are also open on Saturday and Sundays at our Twickenham Practice. Click the button below to book your appointment.