A crown is a type of dental restoration used to fix teeth that have been broken, weakened by decay or have a very large filling. The crown fits over the remaining part of a prepared tooth, making it strong and giving it the shape of a natural tooth. It will also be tooth coloured, giving the restoration a more natural appearance so it fits in with the rest of your teeth.
Teeth replacement with Dental Crowns
A crown could be a good solution for you if you have some discoloured fillings and would like to improve their appearance. Crowns can be used to replace these to give you a more aesthetic smile. Also, if you have had root canal treatment you will need a crown to protect or cap the restored tooth, allowing you to eat and bite down on it as if it was a real tooth. Crowns are also used to anchor a bridge or denture firmly in place in the mouth.
Contact us for Dental Crowns in Hampton
If you are considering the implementation of crowns, or would like any more information about our provision of dental crowns in Hampton and Twickenham, be sure to get in touch with the Capital Dental team at your earliest convenience. You can call our Hampton dental clinic on 020 8941 3383 or reach consultants at our Twickenham office by ringing 020 8744 5353. Alternatively, simply leave your details on our contact us page and we'll get back to you as quickly as we can.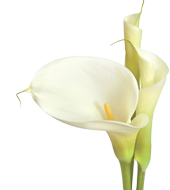 For the convenience of our patients we are also open on Saturday and Sundays at our Twickenham Practice. Click the button below to book your appointment.