At Capital Dental we believe it is vital to get children into the habit of visiting the dentist from an early age. Tooth decay remains a major problem for children in the UK and establishing a good relationship with a dentist, combined with an excellent home healthcare regime and a balanced diet that is not rich in sugary treats is an essential part of preventing this.
For that reason, we offer a Family Plan, to make dentistry affordable for all the family and to avoid any unexpected bills should anyone need treatment. We also encourage parents to bring their children in to see us as soon as their first tooth appears. As well as ensuring that we can check any teeth are developing healthily, and providing appropriate advice if we spot any problems, this helps to get your child used to visiting the dentist.
We offer appointments for siblings to come together, or young children can come along with their parents so they can get used to sitting in the chair and opening their mouth for the dentist to look at their teeth. By starting this routine as early as possible and by seeing the same dentist on every visit, your child will soon come to see a visit to the practice as an everyday occurrence where they'll be greeted by a friendly face, and nothing to be scared of.
If any problems are spotted with children's teeth, it is best to act early. That way treatment is simpler and less invasive, so less traumatic for the child. We also offer fluoride varnish and pit and fissure sealants to children to help prevent decay. When it's time for top-quality Children Dentistry in Twickenham and Hampton, rely on our expertise and dedicated care. Feel free to contact us, and we'll be more than happy to help you set up an appointment today.
Tips for children's teeth
Start brushing as soon as the first tooth appears
Help preschool children brush their teeth and supervise young children when brushing
Take your child to the dentist when the first tooth appears, and maintain regular appointments
Make visits an everyday, fun occurrence
Avoid too many sugary treats (including fruit juice and natural sugars) and make water your child's drink of choice
Visit the dentist as soon as any problems are spotted
Protect children's teeth with mouthguards if they play sport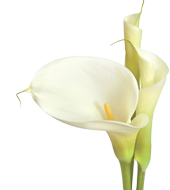 For the convenience of our patients we are also open on Saturday and Sundays at our Twickenham Practice. Click the button below to book your appointment.