At Capital Dental, we offer a number of discreet orthodontic solutions for patients who want to straighten their teeth. These include almost invisible braces and clear aligners. The best treatment for you will depend on your individual condition and circumstances, and will be discussed at your initial orthodontics consultation.
Here are some of the products we offer:
Invisalign
Invisalign is a system of clear aligners that are used to correct misaligned teeth quickly and discreetly. It is suitable for treating a wide range of orthodontic conditions, and has been used successfully by more than 480,000 patients worldwide to date.
Treatment with Invisalign involves using a series of bespoke aligners to gently move your teeth into a new position. Each set of aligners is carefully crafted to fit your mouth precisely, and you will need to change aligner every few weeks (as advised by your dentist) as your teeth move.
Another benefit of Invisalign is that the aligners are removable, meaning you can take them out to eat and drink and to clean your teeth. They contain no metal so are suitable for patients with metal allergies. What's more, results are predictable, so you'll know exactly what to expect.

Quick Straight Teeth
Quick Straight Teeth is a fast, discreet and affordable way of correcting cosmetic orthodontic problems. The system uses tooth-coloured wires and clear brackets to quickly move your teeth into their new position. Because it concentrates on the front six to eight teeth, treatment with Quick Straight Teeth is much faster than with standard braces.
The system is highly discreet and is more comfortable than traditional orthodontic braces. It can be used to correct mild to moderate problems, and typical treatment times are between four and 24 weeks.
Inman Aligner
The Inman Aligner is a clear aligner containing springs and bows, which use gentle opposing forces to move teeth into a new position. It can be used to correct moderate crowding and tooth rotation problems, and is removable so can be taken out for short periods to eat and to clean your teeth.
The gentle forces generated by the aligner are active over a large range of movement, which means the Inman Aligner acts very quickly. Typical treatment time is between eight and 16 weeks.
Smile Tru
Smile Tru clear aligners can gently correct a wide range of orthodontic issues with minimal impact on your daily life. The system comprises a series of custom-made clear positioners that will gently move your teeth into a new position.
You will need to change your positioner approximately every two weeks as your teeth move. The system is clear so practically invisible, and is removable for eating, drinking and brushing your teeth.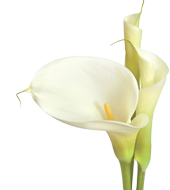 For the convenience of our patients we are also open on Saturday and Sundays at our Twickenham Practice. Click the button below to book your appointment.