Most patients will require a filling at some point in life. In the past, fillings were made from dark-coloured metal amalgam, which is very strong but also very obvious. Capital Dental is an amalgam-free practice, meaning we only provide natural-looking, tooth-coloured or white fillings.
White fillings are made from composite, tooth-coloured materials. Once upon a time white fillings were considered weaker and less long-lasting than metal amalgam fillings, but the techniques and materials used have advanced greatly in recent years, meaning that white fillings don't just look natural, they are also very strong and durable.
The life expectancy of any filling depends on where in your mouth it is located, how your teeth come together when you bite, and how well you look after your dental health. However, with prudent dental hygiene our white fillings will last you many years.
White fillings are used to replace decayed areas of your teeth, so you will need to have the decay removed first, under a local anaesthetic. These fillings can also be used to rebuild and reshape worn teeth and teeth with broken edges, and are sometimes used to cover discolouration that can't be removed by cleaning.
If you need a white filling, your dentist will carefully choose a shade that matches the natural colour of your teeth, so the fillings will blend in seamlessly and unlike amalgam fillings will not be noticeable when you smile. For high-quality White Fillings in Twickenham and Hampton, trust in our expertise and attentive care. Get in touch with us, and we'll be delighted to help you set up an appointment today.
It is also possible to replace old, worn metal amalgam fillings with more aesthetically pleasing tooth-coloured fillings. If you have metal amalgam fillings, this is something that our dental team will be happy to discuss with you. Please contact the practice for further information or to book a consultation.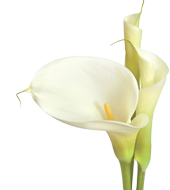 For the convenience of our patients we are also open on Saturday and Sundays at our Twickenham Practice. Click the button below to book your appointment.