If you require a more extensive restoration than a crown or have more than one tooth that needs to be repaired, a good solution is a bridge. Bridges are usually made of a precious metal base which gives them a solid structure and makes them hard-wearing. If you need a bridge in your smile line, porcelain is usually added to the base to make it look more like real teeth. A bridge helps to strengthen the prepared teeth and makes chewing and eating easier because they are fixed and can't come out.
Dental Implant Bridges from Capital Dental
Some bridges can also be fixed to your jaw with dental implants, if you have several teeth next to each other that are missing.
Once you have a bridge fitted, you will have to take extra care of your daily hygiene regime to ensure it stays plaque free and that you can prevent bad breath, and Capital Dental will be on hand every step of the way to offer support and advice with regards to maintaining your bridge implant.
Contact us for Dental Bridges in Hampton
If you would like any more information about our dental bridges in Hampton, and are keen to undergo dental bridge implant treatment in this area, or surrounding towns or cities such as Twickenham, please don't hesitate to get in touch with us. You can do so by leaving your details on our contact us page and awaiting our speedy reply, or by calling our Hampton offices on 020 8941 3383. Our Twickenham practice is contactable via 020 8744 5353.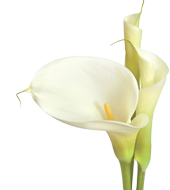 For the convenience of our patients we are also open on Saturday and Sundays at our Twickenham Practice. Click the button below to book your appointment.