Invisalign®
Invisalign® can help to treat a variety of orthodontic concerns and studies have shown it can be better for your dental hygiene during treatment as well.
Before Invisalign® Treatment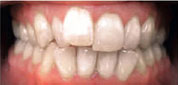 Patient Model
These clear braces are very hard to see, so your treatment is nearly invisible; almost no-one will be able to tell you are wearing Invisalign®. You can smile more during as well as after your treatment, and because you can remove Invisalign® you can eat and drink what you like. If you're searching for Invisalign in Twickenham and Hampton, place your trust in our expertise and dedicated care. Feel free to get in touch with us, and we'll be more than happy to help you schedule an appointment today.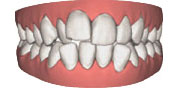 Treatment Model
So far over, 480,000 patients worldwide have more reasons to smile – thanks to Invisalign®.
Clear, removable, comfortable
Invisalign® Clinically Effective
After 15 months Invisalign®
Treatment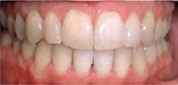 Patient Model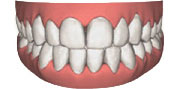 Treatment Model
More than 10,000 doctors are prescribing Invisalign® as an innovative and aesthetically pleasing treatment for straightening teeth. In addition to the aesthetic and comfort advantages, Invisalign® offers a number of significant clinical benefits including:
Predictable treatment, as Invisalign® is planned in advance, your dentist can more accurately predict when your treatment will be finished
Improved periodontal health through better dental hygiene during treatment
Clear braces are not made with any metals, so you will not experience any metal allergies due to brackets and wires
Greater treatment visibility and easier planning with our treatment software
Custom manufacture means a tailored match to your teeth, for reduced irritation and fewer scratches
Invisalign® is a revolutionary orthodontic treatment that restores your teeth's functionality while allowing you to smile confidently without any metal glint. These clear braces are fast becoming the dental standard for addressing misaligned teeth without sacrificing your ability to smile normally. Feel free to contact us to learn more about what Invisalign® can do for you.
Before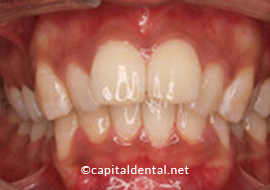 After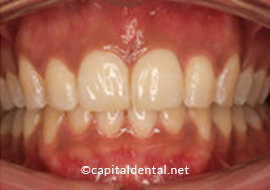 Before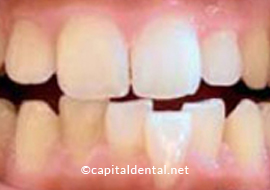 After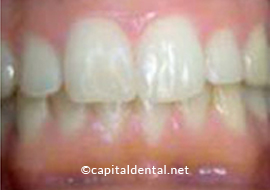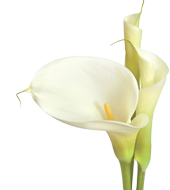 For the convenience of our patients we are also open on Saturday and Sundays at our Twickenham Practice. Click the button below to book your appointment.