Unlike traditional tooth replacement options, our Hampton dental implants offer a more permanent solution to missing teeth. Since they are fixed in place, they have several advantages over unsecured dentures and other tooth replacement treatments.
Whether it is because of decay, gum disease, an accident, or simply because you are getting older, losing teeth is very distressing. Apart from preventing you from smiling in public, missing teeth can lead to further dental health problems.
When you lose a tooth, the bone beneath where it used to be begins to resorb back into the body. This, in turn, leads to a sagging and prematurely aged appearance to the face. The rest of your teeth are put under additional strain as well, and can become increasingly difficult to clean. They will also move more often, which may lead to further tooth loss. Finally, losing teeth means an impaired ability to bite and chew food, restricting your diet.
Restore your confidence with Dental Implants
Our dental implants in Hampton can restore not just the confidence in your smile, but also the full functionality of natural teeth. This means you can enjoy eating whatever you like once more.
Although often considered as 'replacement teeth', our Twickenham dental implants are more accurately replacement tooth roots. They are small titanium screws placed directly above the jaw bone, which then supports artificial teeth in the form of dentures, crowns, or bridges.
At Capital Dental, our implant surgeon, Dr. Sunny Luthra, will be the one placing your dental implants in Hampton. Fitting implants is a minor surgical procedure and can be carried out under local or general anaesthetic depending on the patient's preference. Compared to other tooth replacement options, implants are osteoconductive. This means that over time, they will support the growth of the jaw bone and provide a firm anchor for your new teeth for better bone health.
If you have suffered significant bone loss, you may need to undergo a bone graft or sinus lift to build up bone density before fitting any implants. Dr. Luthra will be able to carry out these procedures at the practice.
Dental Implant Solutions from Capital Dental
With our standard Twickenham dental implants, a healing period of a few months is necessary before your new permanent teeth are attached. This is to help the implants integrate completely with the jaw bone. You may have temporary restorations during this time, so you will not be left without teeth.
For patients who require full arc restorations, treatment with All-on-4 may be more suitable. Four carefully positioned implants are placed on your new set of teeth and are fitted on the same day. As the implants are tilted, bone-to-implant contact is increased. This makes it ideal for patients with minimal bone volume.
Book a Dental Implant appointment in Hampton
Your dentist will discuss during the initial consultation which appropriate implant system is more appropriate on your case. Please contact us today to find out more about our dental implants in Hampton and Twickenham, or to book a dental implant appointment. You may either leave your details on our contact page and wait for a quick reply from our team. You may also call our offices directly to discuss your requirements. Dial 020 8941 3383 for dental implants in Hampton or 020 8744 5353 to speak with one of our consultants in Twickenham.
For the convenience of our patients we are also open on Saturday and Sundays at our Twickenham Practice. Click the button below to book your appointment.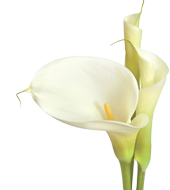 For the convenience of our patients we are also open on Saturday and Sundays at our Twickenham Practice. Click the button below to book your appointment.