Teeth whitening is one of the quickest and easiest ways to give your smile a boost. Our teeth become stained through the food and drink we consume, through habits such as smoking and from certain medications. At Capital Dental we offer both at-home and in-practice teeth whitening treatments to restore the natural, bright sheen to your teeth.
If you are considering teeth whitening treatment, it is important to know that the products and techniques you are using are safe. Teeth whitening treatment should only be carried out by a fully qualified dentist. Products bought from the high street or the internet could actually end up doing more damage to your teeth than good.
Tooth whitening products used by dentists are tried, tested and safe. Capital Dental adheres to the General Dental Council's guidance on teeth whitening, only using products that contain no more than 6% hydrogen peroxide. Among the safe and reliable products we use is the Zoom tooth whitening system, which can lighten your teeth between eight and ten shades, depending on your individual case.
Home-teeth whitening involves the use of custom-made tooth whitening trays and bleaching gel. Your trays are made to precisely fit your mouth, minimising the chances of the gel coming into contact with your gums or anything other than your teeth. You wear the trays containing a small amount of gel overnight for the period prescribed by your dentist, typically about two weeks.
In-practice teeth whitening involves Dr Luthra applying whitening gel while you relax in the dentist's chair, and using a special light to activate it. This requires just one appointment and we can also provide you with a home maintenance kit so that you can keep your teeth in dazzling condition.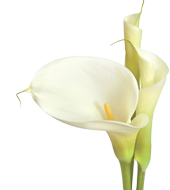 For the convenience of our patients we are also open on Saturday and Sundays at our Twickenham Practice. Click the button below to book your appointment.