To maintain a healthy mouth, a good dental hygiene regime is essential. An efficient oral hygiene programme involves teamwork, comprising stringent home cleaning and regular visits to a hygienist or dentist. At Capital Dental our hygiene work is carried out by our dentists, and we recommend that you visit us every three months.
Dental hygiene appointments involve the removal of stubborn plaque and tartar that has built up on the teeth. This is important because otherwise a build-up of bacteria can lead to tooth decay, gum disease and even tooth loss. Even patients with the most rigid home cleaning regimes may still have areas of the mouth that are difficult to reach, so everyone should attend dental hygiene appointments regularly, as recommended by your dentist.
Dental Hygiene appointments with Capital Dental
Hygiene appointments are also essential in spotting the early signs of gum disease. As with any condition, the quicker it is spotted, the easier and less invasive it is to treat. Left untreated, gum disease can cause unpleasant symptoms such as bleeding, swollen gums, discomfort, pain and even tooth loss.
At your dental hygiene appointment we will also provide you with information on the best home hygiene regimes, to ensure you keep your teeth and gums in the best condition possible.
Top dental hygiene tips include:
Brush your teeth at least twice a day using a small-headed brush with soft or medium-hard bristles.
Hold the brush at a 45 degree angle to the gum line. Gently jiggle the brush and move in a circular motion to massage the gums and in an up-down motion to dislodge plaque. Do this on the outer as well as inner surface of all the teeth.
Change your toothbrush as soon as it loses its original shape.
Brush your child's teeth as soon as the first tooth appears.
Floss your teeth at least once a day.
Rinse your mouth after eating or drinking.
Visit your dentist regularly, as often as they recommend, and book an appointment straight away if you notice any unusual symptoms.
Book a Hygienist appointment in Hampton
For any further information regarding our dental hygiene services, or to book a hygienist appointment in Hampton or Twickenham with Capital Dental, get in touch with us as soon as possible. Simply input your details on our contact us page and we'll get back to you as soon as we can, or call our offices direct to discuss your requirements with a consultant. You can reach advisors at our Hampton headquarters on 020 8941 3383 or dial 020 8744 5353 to speak to staff at our Twickenham practice.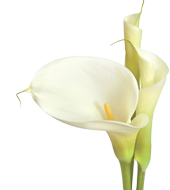 For the convenience of our patients we are also open on Saturday and Sundays at our Twickenham Practice. Click the button below to book your appointment.