Discreet braces and aligners designed for subtle orthodontic correction have risen rapidly in popularity in recent years. Capital Dental in Hampton offers a large number of discreet orthodontic treatment options, which can be an excellent choice for adults with busy professional lifestyles.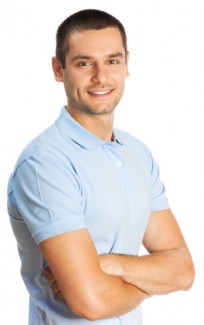 Adults who missed out on orthodontic treatment during their teenage years, or who experienced adult relapse through not maintaining the retention stage of their treatment for long enough, often feel trapped with their misaligned teeth. Unhappy to show their smile off because of crooked, crowded, or protruding teeth, but similarly unwilling to wear obvious metal braces, they believe that poorly aligned teeth is just their lot in life.
At Capital Dental in Hampton, we urge you to think again. In 2016 braces don't have to equate with a mouth full of metal, and in some cases orthodontic treatment doesn't have to mean wearing a fixed brace at all.
Orthodontic treatment has many benefits for patients of all ages. As well as improving your smile's aesthetic appearance and boosting your confidence, properly aligned teeth are easier to keep clean because there are fewer hard-to-reach gaps in which plaque can accumulate. Straightening your teeth can cut your risk of gum disease and dental decay.
Protruding front teeth are more at risk of damage from accidental blows to the face, whilst problems with the bite can restrict your diet and can, in some cases, lead to bruxism – night-time tooth grinding. By using either braces or aligners, you can improve all of these conditions.
Hampton braces and aligners: treatment options
When you come to Capital Dental in Hampton for an orthodontic consultation, your dentist will assess the type and amount of correction required, and will take lifestyle factors into account whenever possible.
Depending on your clinical situation, they may recommend:
Tooth-coloured braces
With clear ceramic brackets and tooth-coloured wires, these braces are designed to blend in with the natural colour of your teeth. We offer tooth-coloured braces for quick cosmetic correction, as well as to treat more intensive problems.
Invisalign
Sometimes called invisible braces, this system of clear, removable aligners can correct a wide range of problems.