Choosing dental implants to replace your missing teeth is a big decision. At Capital Dental in Hampton we also believe it is a wise one. Implants are the only permanent solution to tooth loss, and have numerous benefits over traditional bridgework and dentures.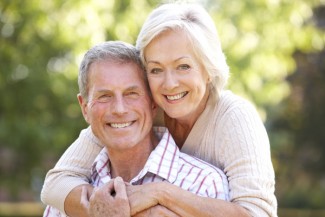 If you are considering dental implants, you are likely to have some questions. We have collected some common implant questions and answers below; if your query isn't answered here, please get in touch with the team at our Hampton dental practice and we will be happy to help you.
How do dental implants work?
Dental implants replace the root portions of lost teeth. Small titanium posts or screws, they are placed in your jaw bone in a small operation, carried out here at Capital Dental Hampton.
Over a period of a few months, your implants form a very strong bond with your jaw bone, so that they can hold your new teeth – either dentures, a crown, or a bridge – securely in place.
How many teeth can they replace?
As many as you need. At our Hampton dental practice we can use dental implants to replace anything from one to all of your natural teeth.
How do they differ from traditional dental bridges/dentures?
Traditional bridgework and dentures only replace the crowns of the teeth. Dental implants replace the roots. Root replacement is essential not just to ensure your teeth stay firmly in place, but also to keep your jaw bone strong and healthy. When the roots are not replaced, the jaw bone will resorb, and your dentures may become loose.
Unlike traditional bridges, no support is required from adjacent teeth for an implant-retained bridge.
Is there a lot of down time from implant surgery?
Not usually. Thanks to the advanced planning that your Hampton dentist will do before placing your implants, the procedure is pretty simple from a patient's perspective. Implants are placed under either local anaesthetic or sedation. You may need 24 hours to fully recover from intravenous sedation (for example, you are not allowed to drive during that time by law) but in most cases implant patients can return to daily activities quickly.