Numerous benefits can be had from using dental implants to replace your missing teeth. At Capital Dental in Twickenham we offer a number of implant solutions, which will be fully customised to suit your individual needs. If you have lost one or more of your natural teeth, why not join us for a consultation with an implant dentist, to find out how you could soon have your smile back – and so much more, besides?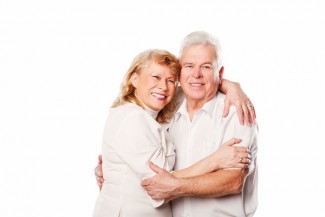 Dental implants are one of the fastest-growing areas of modern dentistry, with huge advantages in terms of techniques, materials, and who is suitable for treatment being made over the past three decades. Small titanium artificial tooth roots, implants alleviate many of the common problems associated with dentures, and offer a more long-term solution than standard dental bridges.
At Capital Dental in Twickenham, our implant dentist can treat anything from a simple single implant and crown placement to a full-mouth restoration, including additional procedures to rebuild your jaw bone density to maximise your implants' chance of success.
Dental implants actually have a very high success rate – more than 90%. With proper care and regular maintenance visits to your dentist and hygienist, they could even last you for the rest of your life.
Implant placement requires minor oral surgery, carried out under either local anaesthetic or sedation at our Twickenham dental practice. Your dentist puts your implants in carefully planned locations – often the sockets left empty by lost teeth – in order to support a crown, a bridge, or a denture, and to withstand the forces generated by biting and chewing.
In some cases of full-arch restoration, it is possible to place your new teeth at the same time as your dental implants. In other cases a healing period of a few months is required, during which your implants will integrate with your jaw bone.
When your new teeth are attached, they will both look and function in the same way as natural teeth, providing several life benefits. These include:
Teeth stay in place at all times
Ability to eat what you like
Ability to speak clearly
No extra strain on remaining teeth