Unlike other tooth replacements, dental implants are designed to be a permanent solution to tooth loss – with proper care, they may last for life. Hampton clinic Capital Dental offers implant solutions to suit a range of situations – whether you have knocked a single tooth out in an accident, have lost several teeth as part of the ageing process, or have been struggling with poorly-fitting dentures for years and have experienced a loss of bone density.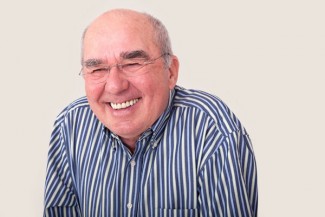 When you come into our Hampton dental practice for a dental implants consultation, you will be seen by a highly experienced dentist, who will assess your current clinical situation including using x-rays and CT scans as necessary.
Your dentist will assess your current level of bone density and the overall state of your oral health, to ascertain whether any additional treatments are required prior to the placement of your dental implants. They will also establish how many implants you need.
Should you have low bone density, your dentist may recommend a sinus lift or bone graft as preparation for implant placement. Our highly-skilled team at Capital Dental Hampton are able to carry out these procedures here in the comfort of our modern practice.
Dental implants should be placed in a healthy mouth to maximise their chances of success and minimise the risk of any complications. If gum disease is responsible for your tooth loss, your dentist will treat this first (we can treat even advanced periodontal problems at our Hampton clinic) and will help you to develop an improved oral hygiene routine to stop the problem recurring.
Hampton dental implants
At Capital Dental in Hampton we can place your dental implants under either local anaesthetic or conscious sedation. In some cases, when a full jaw of teeth needs to be replaced, new teeth can be attached to your implants on the same day. This procedure is called "All-on-4"and involves placing just four implants, two of which are tilted to maximise bone-to-implant contact.
In other cases, a healing period of a few months is required. Your dentist may attach temporary teeth during this period of healing, so you won't be left toothless.