Dental implants are designed to permanently replace missing teeth. They are one of the most innovative and exciting treatments in the modern dental world, and offer numerous advantages when compared with traditional bridges and dentures. Hampton clinic Capital Dental offers implant solutions for patients who have lost one or more teeth for whatever reason. We welcome new patients for consultations.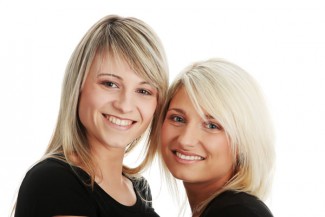 Why you must replace lost teeth
Not replacing missing teeth risks not just your dental but also your general health. When even one tooth is missing, your remaining teeth are instantly placed under additional strain, and may become twisted, crooked, or otherwise misaligned if they start to move into the gap.
In the case of multiple missing teeth, your jaw bone may start to resorb or shrink back, which not only complicates the dental implants process but also leads to dentures becoming loose and difficult to live with. A loss of bone density can also cause a sagging and prematurely aged appearance in the face.
At our Hampton dental practice we believe dental implants are, more often than not, the best solution to tooth loss. They eliminate many of the common problems associated with loose dentures, and enable you to:
Eat whatever you want, making it easier to have a healthy diet rich in nutrients
Speak clearly and with confidence
Smile, laugh, and socialise without the fear of your teeth slipping or falling out
Get rid of messy denture cements and wave goodbye to denture sore mouth once and for all
Hampton dental implants
The implantology team at Capital Dental in Hampton are able to treat even complex implant cases where bone resorbtion has already begun. If your own dentist has told you that this prevents you from having dental implants, you can ask to be referred to us. A bone graft or sinus lift may be needed before your implants are placed.
Dental implants are placed under local anaesthetic or sedation at our Hampton clinic. If you need all the teeth in one jaw replaced, we may be able to fit your implants and teeth at the same appointment.