In the modern world, metal braces are far from the only option when it comes to straightening your teeth. Capital Dental in Hampton offers a range of orthodontic treatments, including both fixed appliances and removable ones. If you would like to learn more about straightening your teeth, come in and join us for a consultation.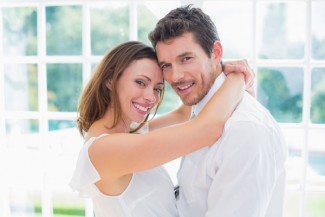 There are many benefits to be gained from teeth straightening treatment, and not all of them are aesthetic. Of course, improving the alignment of your teeth can boost your confidence and improve your interactions with other people, but did you know there are health benefits to be had, too?
Straightening your teeth reduces the number of awkward to reach areas where plaque can build up. So long as you have a good home cleaning routine, and visit your dentist and hygienist on a regular basis, improving the alignment of your teeth can gut your risk of dental decay and gum disease.
Because gum disease has been linked to a range of general medical conditions, including strokes and heart disease, straightening your teeth with either braces or aligners can also be a boon to your overall health.
Aligners and braces in Hampton: your options
Come into Capital Dental in Hampton for a teeth straightening consultation and your dentist will perform a complete clinical examination. They will then talk you through all of the relevant treatment options to suit your needs. Individual systems of braces and aligners are all best suited to different conditions, and we are committed to find the perfect one for you.
Among the options at our Hampton clinic are:
FastBraces
These braces have a unique design that enables the movement of both the crowns and roots of teeth at the same time, cutting treatment length considerably. With tooth-coloured and clear components, they are very discreet.
Cfast Braces
Tooth-coloured braces that focus on the "social six" front teeth in the smile line, Cfast can gently move your teeth in a matter of months.
Invisalign
Clear, removable aligners, Invisalign offers an alternative to fixed braces. You will prescribed the required number of aligners, which you change every fortnight as your teeth move.